Laser Therapy in Jacksonville
At
Deerwood Lake Chiropractic
, we now offer the most cutting edge Class IV Laser Therapy available. This powerful laser called, "K-Laser," is proven to biostimulate tissue, enhance repair and growth, and decrease inflammation and pain. When it comes to pain management, K-Laser treatments are very safe and may provide dramatic results.
Improves and promotes healing
Reduces pain and spasm
Increases joint flexibility
Reduces symptoms of osteoarthritis
Improves peripheral microcirculation
Detoxifies and eliminates trigger points
Advanced pain relief
Pain relief
Inflammation reduction
Reduced muscle spasms
Faster recovery time
The K-laser is FDA cleared and produces a fast complete recovery by increasing blood supply, increasing nerve function, developing collagen and muscle tissue, decreasing inflammation, and eliminating pain!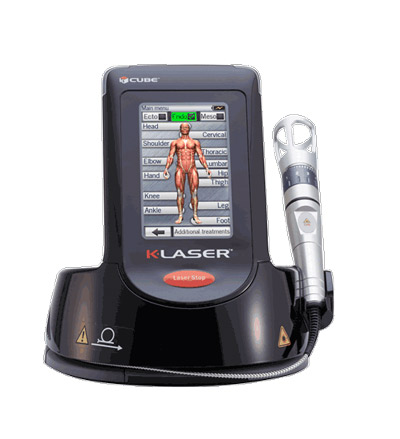 What is Laser Therapy?
Laser Therapy, or "photobiomodulation", is the use of specific wavelengths of light (red and near-infrared) to create therapeutic effects. These effects include improved healing time, pain reduction, increased circulation and decreased swelling. Laser Therapy has been widely utilized in Europe by physical therapists, nurses and doctors as far back as the 1970's. Now, after FDA clearance in 2002, Laser Therapy is being used extensively in the United States.
Contact us today to schedule your FIRST FREE Laser Therapy & Consultation!
CONTACT US »

Laser Therapy Jacksonville FL | (904) 996-8660