An Exceptional Chiropractic Experience
Welcome to Deerwood Lake Chiropractic!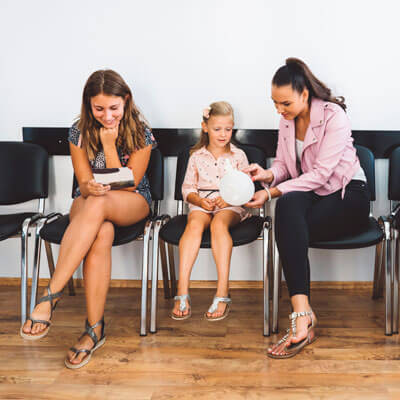 Offering the "Best Care Anywhere," Dr. Anthony Fort began practicing in 1994. We want to improve the quality of patients' lives by helping the nervous system to function properly so the rest of the body can function properly.
Natural Healing
For Dr. Fort, the most fulfilling aspect of chiropractic is watching people's own healing powers work after they'd already been to their primary care doctor, an orthopedic, a neurologist and other allopathic doctors but didn't really get any help. Chiropractic is completely natural.
We don't put anything into patients; we just kind of rearrange things a little and their own bodies' heal them," says Dr. Fort. He has seen patients who had severe migraines for years start living life without daily or weekly headaches.
Where Everyone Knows Your Name
When you visit us at Deerwood Lake Chiropractic, we want you to feel like Norm from the '80s TV show "Cheers" who was enthusiastically greeted every time he walked into the bar. Here, everyone knows your name and will make you feel comfortable and at home right away.
Ready to experience natural healing in a warm and inviting environment? Contact Deerwood Lake Chiropractic to schedule an appointment today!

About Deerwood Lake Chiropractic | (904) 996-8660