Meet Dr. Willis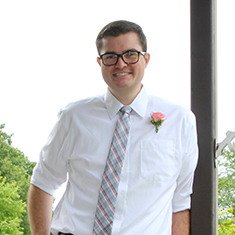 How I made the decision to become a chiropractor
As a kid, I had always had a love for basketball so it was an easy decision to join the basketball team in high school. During my four high school years, I was part of the varsity basketball team; however, two of my four seasons were cut short due to severe injuries to my shoulders which required surgery and a significant amount of time spent in physical therapy. These injuries were my gateway into the world of medicine and healing. Seeing the results that I was able to achieve by simply using my own body was incredible.
After completing my high school education, I began on my journey into the health and medicine field by studying Pre-Physical Therapy for my undergraduate degree. During a particular Biochemistry class, my professor began discussing the possibility of a pre-physical therapy degree coinciding with the chiropractic field. At the time, I had not been familiar with what chiropractic medicine even was so I began my research! Shortly thereafter, I booked my first chiropractic appointment for myself; after my first adjustment, I instantly knew that this is what I was going to do for the rest of my life. I could immediately feel a difference and once again was able to see the benefits of allowing my body to heal itself.
Upon finishing my undergraduate degree, I then continued my education at Palmer College of Chiropractic in Port Orange, Florida. My time spent at Palmer was incredible as I was able to dig deeper into the field I loved, and learn as much as possible to help my patients in the future. Here I was able to begin treating patients under the clinic doctors affiliated with the school. Through hardwork and dedication, I earned the Clinical Teaching Assistant role in the school's clinic where I was able to assist our primary doctor for our group, and also help new students on their chiropractic journey as well.
After graduating from Palmer College of Chiropractic, I knew I wanted to stay in the beautiful state of Florida. Shortly after graduation, my wife and I moved to Jacksonville where we have lived ever since!
We are thrilled to call Jacksonville our home, and I am excited to continue sharing my love and passion for chiropractic each day with our patients!
Outside the Office
My wife, Samantha, and myself are both under routine chiropractic care. Being adjusted regularly helps us to perform our jobs to the best of our abilities. When we are not working, we both enjoy taking trips to Universal Studios and spending time at the beach.

Dr. Willis | (904) 996-8660